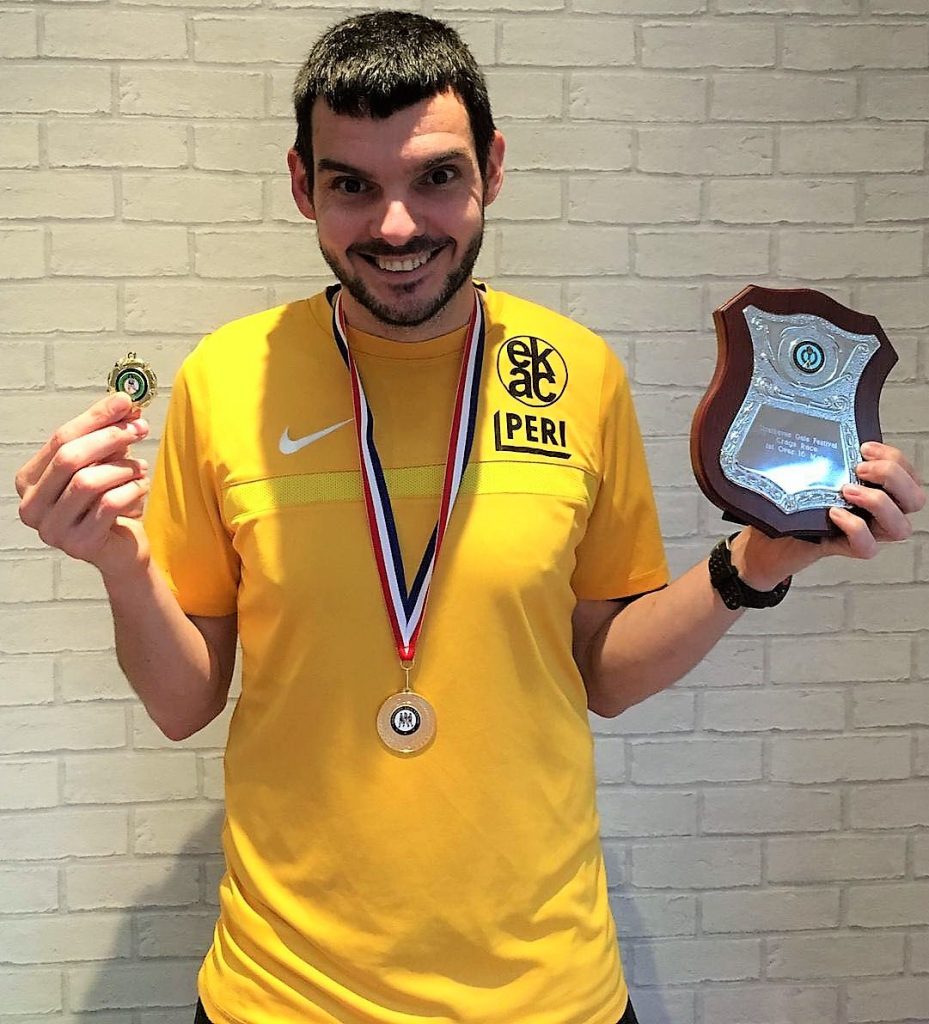 There were outstanding performances from EKAC athletes in 5 June's Strathaven Crags race, part of Strathaven Gala Week.
David Thomson was 1st male home, covering the 5.5km course (map below) in 20:36. For the stato's, that's a 3:48/km average. Great running.
Just as impressive was Hannah Kelly finishing 4th female overall – a remarkable result for U15 Hannah who was running against seniors. Well done, Hannah. (Well done too to Hannah's coaches.)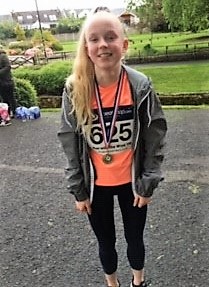 Hannah was initially a little disappointed with her time. Then she discovered she'd run 5.5km, not the 5.0km she'd thought the race was!
When S=D/T, it's always a bonus to discover that D is further than you thought! (It also explains why your legs felt even more tired than expected near the end.)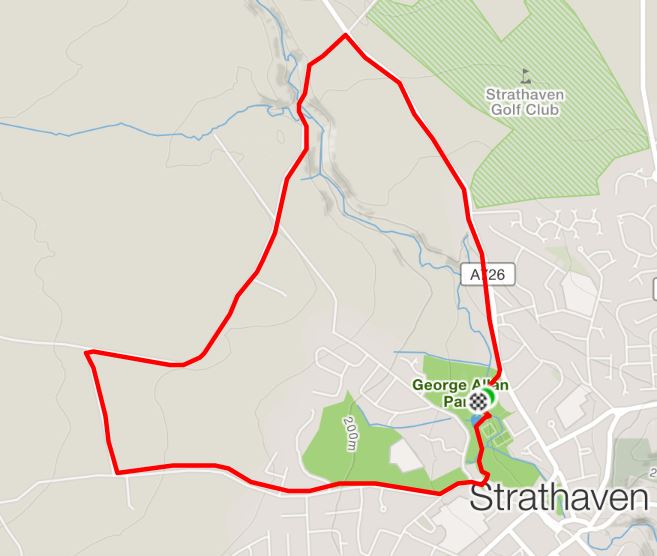 The Strathaven Crags route is uphill and undulating for the first 2 miles, but downhill for the last mile and a bit. It starts in Strathaven Park, goes up Glasgow Road, left around country roads, left again onto Letham Road then back into Strathaven Park for the finish.
You won't find the race on the Scottish Athletics Events Calendar. As David says, 'I only know about it because someone in the club was doing it years ago and I decided to do it too.'
The race starts in Strathaven Park at 7:30pm, with an U14s 1-mile race at 6:30pm. The race is always held on the Wednesday of Strathaven's Gala Week. Perhaps worth keep an eye out for next year.