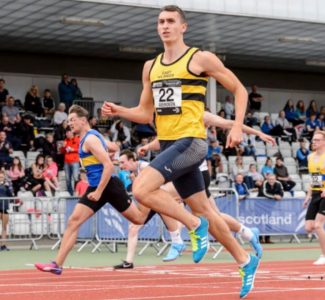 We enrol from the age of 9.
Our groups span juniors through to seniors and masters.
Get in touch
Interested in joining?  Please e-mail ekacsecretary@outlook.com. You will receive a reply giving details of requirements, training sessions, etc.
For young athletes, we hold Assessment Nights to gauge where best to place them within our current structure.
Training
Our core training nights are Tuesday and Thursday. Some groups have additional sessions as determined by the coach.
Fees
Annual Membership Fees are:
£24 for Under 11s
£48 for all other age groups through to senior/master.
Fees are paid by a monthly standing order. For age groups Under 11 – Under 20, the standing order amount shown below includes track fees of £10 – this avoids young athletes having to pay for track use before each training session.
Under 11 ……………………. £12 per month (inclusive of track fees)
Under 13-Under 20 ……… £14 per month (inclusive of track fees)
Seniors/Masters ………….. £48 annually or £4 per month (track fees are payable by the athlete)
Read our equality policy