Just 2 weeks and 4 days after crossing the line 32nd in the Edinburgh Marathon, Grant Baillie has been pounding the streets again in the Clydebank 10k.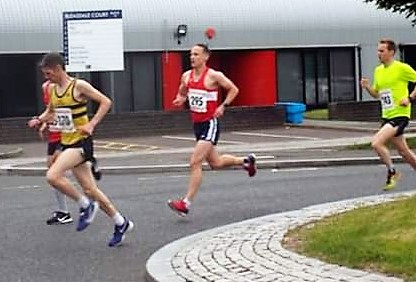 He came home with more than a '2019 Finisher' t-shirt, too, collecting the silverware for 1st place with a time of 32:29*. Quite some marathon warm-down!
This was a welcome return for the popular north-of-the-Clyde race, after a 2-year absence from the calendar.
Other athletes will be getting fed up of seeing Grant's yellow-and-black EKAC vest in front of them. Good! Long may that continue!
[* By coincidence, exactly the same time it took to cook a vegetable lasagne after training on Wednesday night. Almost as tasty as Grant's win. Ed]