There was a great EKAC medal showing in today's Open Mile at Livingston's Craigswood track.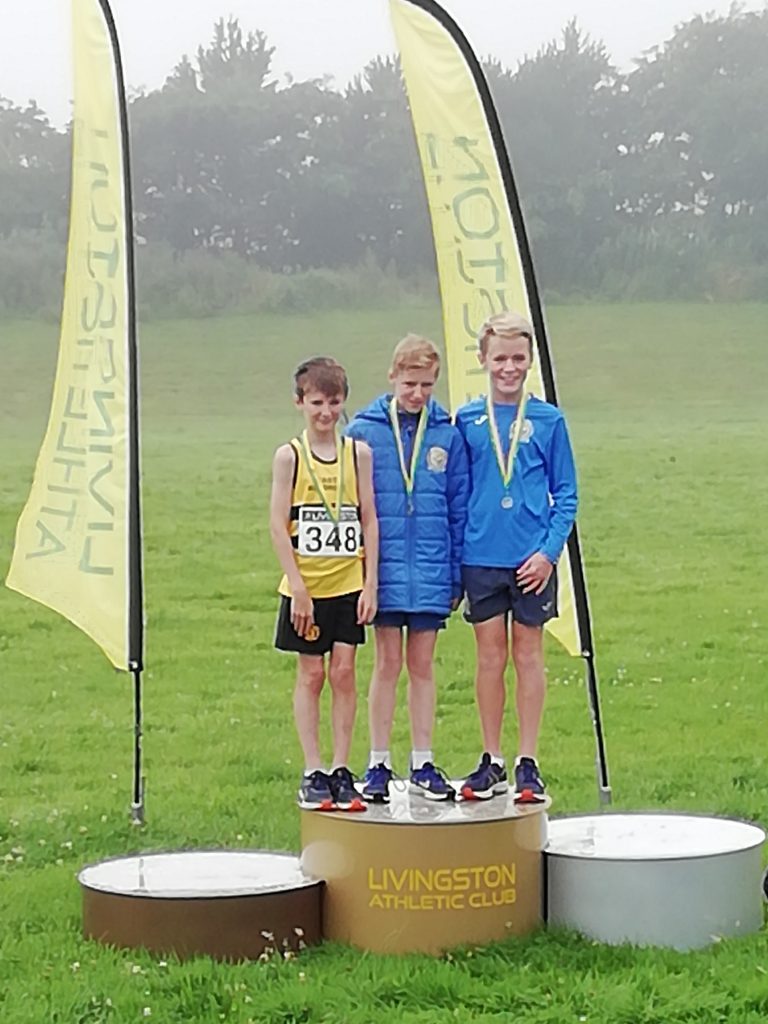 Dylan Edwards, in his 1st year at U13B, took age-group bronze with 6:22.79.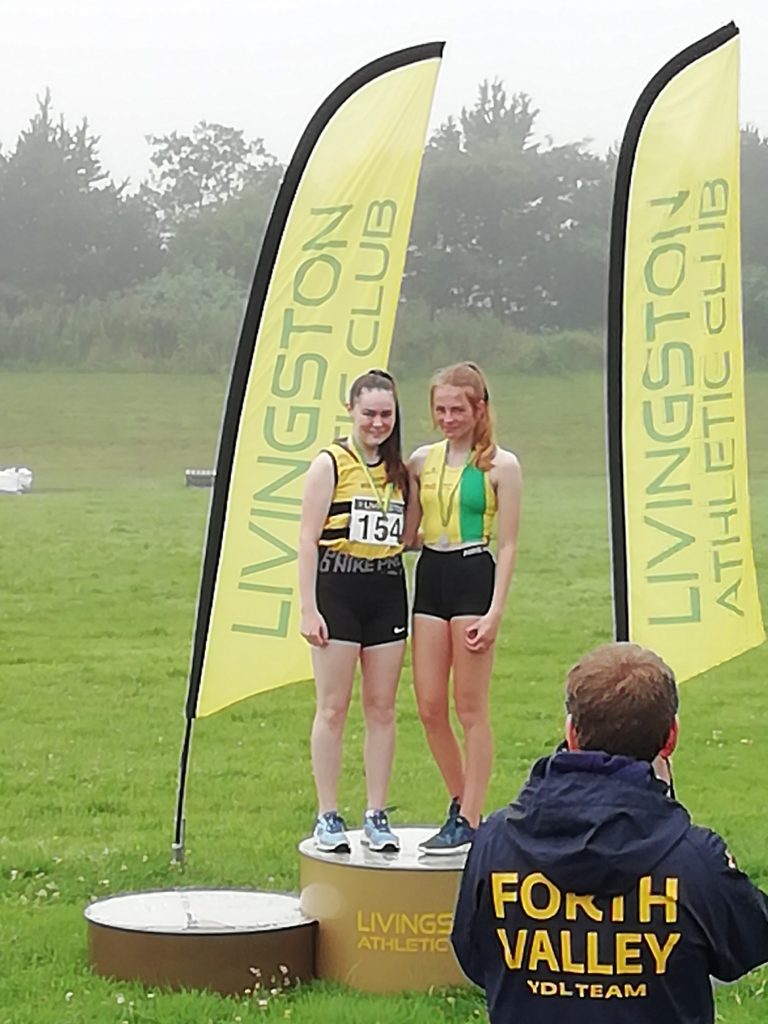 A Livingstone takes gold in Livingston! A great run saw Emma Livingstone take gold with 5:56.09 in her 1st year in U17G.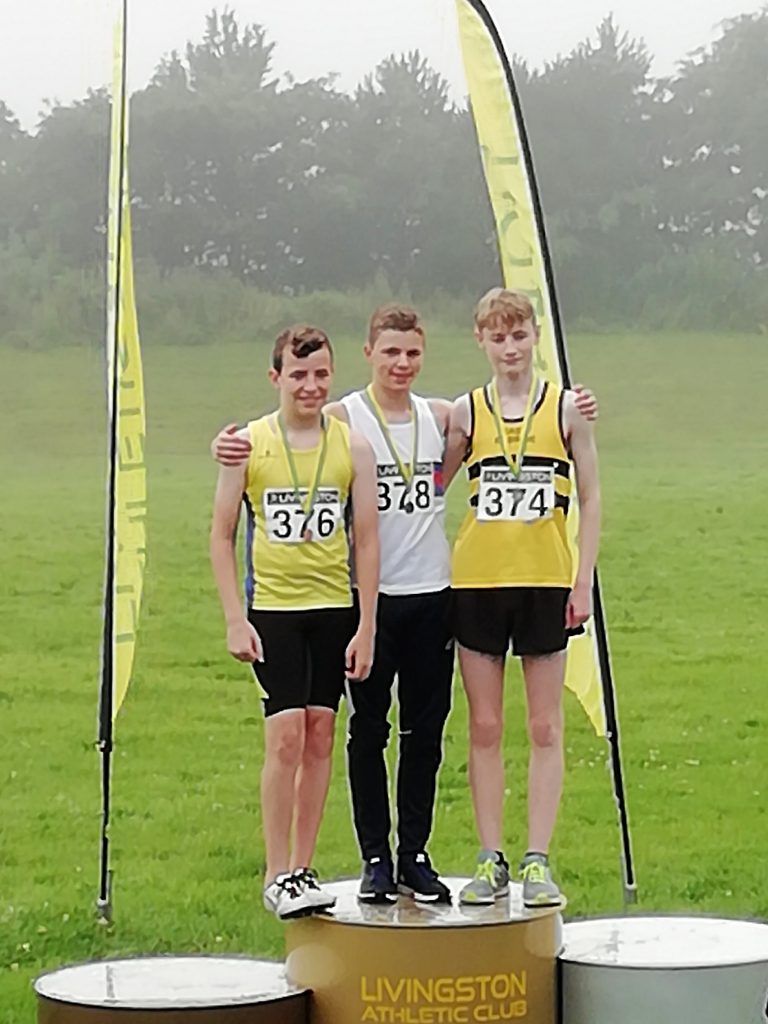 And Calum Charters, 1st year U15B, took silver with 5:16.00.
Emma and Calum ran 1500m on Friday evening at Scotstoun (Calum achieving a 5-scond PB of 4:52.03), so running strong mile times 1.5 days later showed great determination.
Subject to confirmation by the Records Committee, Emma and Calum have secured 1-mile age-group club records, with Dylan taking 2nd-place U13B ranking.
Our juniors generated yet more work for the Records Committee in the U11 open quadrathlon – shot put, long jump, 80m and 600m – with some fine PBs. (4 events is the maximum that U11s can compete in on a single day.)
22 athletes contested the girls' competition. EKAC's Carrie Charters finished 4th, picking up shot put and 80m (12.62) PBs along the way. Olivia Baxter was 8th (with PBs in long hump and 80m) and Matilda Frew 9th (with PBs in shot put and 600m).
Rory Charters made it twin placings for twins, taking 4th in the boys' competition just as sister Carrie did in the girls. He added 0.4m to his long jump PB – and a beaming look of satisfaction to his face – in the process, and secured 80m and 600m PBs.
Well done to all our athletes and their coaches.