Well done to senior athletes John Fergusson (32:49) and Daryl Reid (32:58) who finished 12th and 16th respectively at the Brian Goodwin 10k at Pollok Park on 21 June.
Our featured image is a cracking photo of 12th-placed John with what we assume was a scream of delight. We imagine his legs may also have been screaming by then!
(Thanks to Kieren Mooney for use of this photo.)
Congratulations done, too, to M40 runner Michael Carlin (44:19), pictured below wearing number 71, on his first outing at the event and a very impressive 3rd 10k in just 10 days!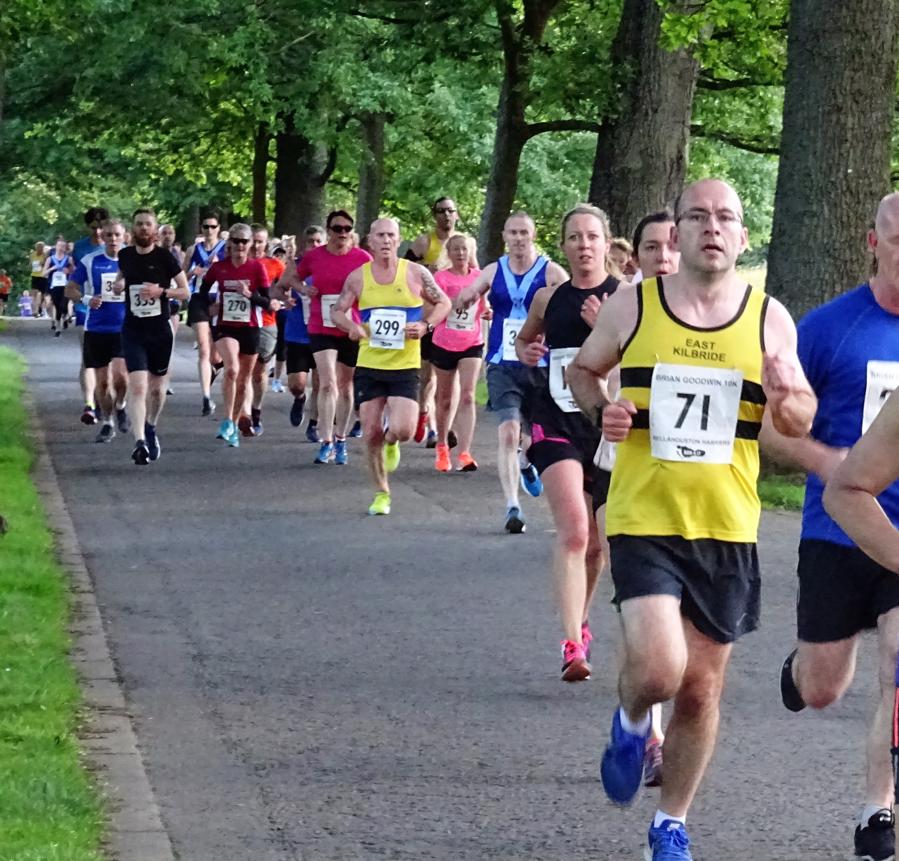 To put John and Daryl's finishes into perspective, 1st place went to none other than Callum Hawkins (who broke the course record) and 5th went to Derek Hawkins. 7 places behind a Hawkins is extremely good going!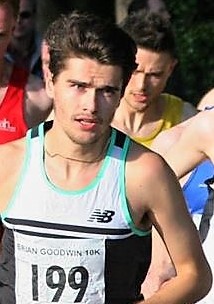 If you're running the same race as Olympian Callum Hawkins, you may as well ensure you get into the same photo as him.
Great photo-bombing, John Fergusson (EKAC vest, behind the eventual race winner)!