Well done to all of our athletes who competed at the above event on 3 June. A brilliant evening of racing that resulted in loads of PBs, 3 club records and even an U15 Scottish Record!
Angus Wilkinson ran a ridiculous solo 8.58.68 in the U15 3000m race to break the Scottish U15 Scottish record (subject to ratification). Well done, Angus! In the same race, Ben Baillie, Dylan Edwards and Euan Thorpe or all ran PBs as well.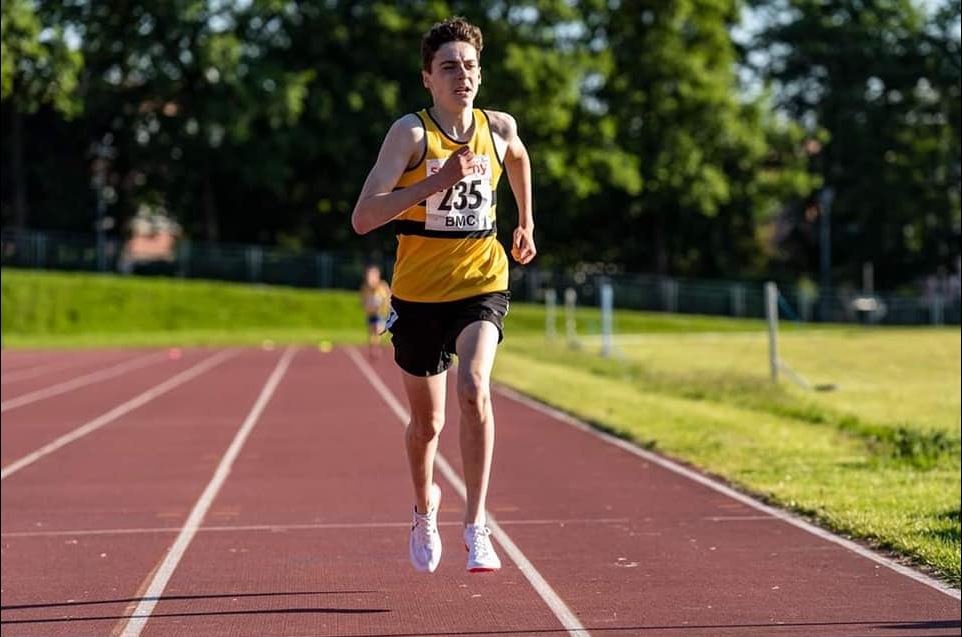 U23W Hannah Anderson smashed her own club 3000m record with a brilliant 9.38.84, taking 14 seconds off her previous mark.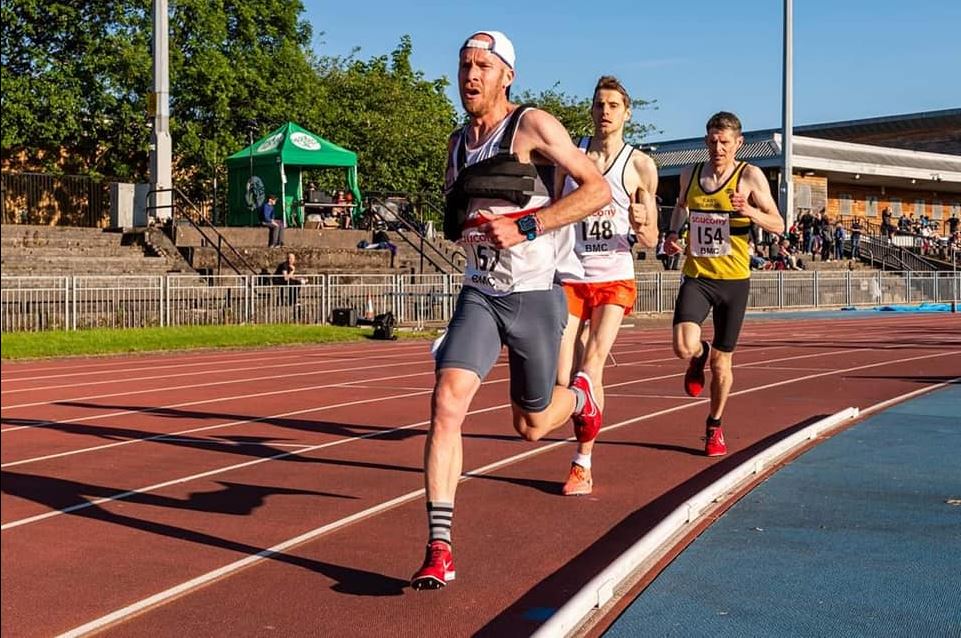 Grant Baillie destroyed the club's 3000m M40 record with a brilliant 8.46.77 – a 19-second improvement on the old record.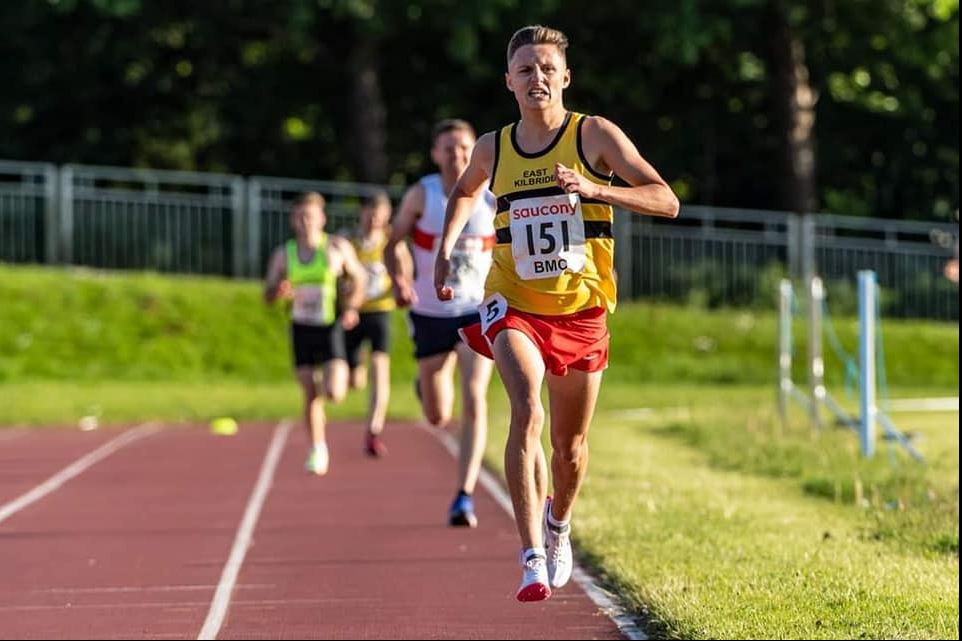 In the same 3000m race, Aidan Gilbride took a superb victory with a brilliant new PB of 8.38.45 – a great time off the back of a long American college season.
Daryl Reid was another to run a great new 3000m PN, clocking 8.43.29 in the speedy A Race in only his 3rd ever track race!
Jamie Clements did some shifting for the second time in a week – running the 3000m in 9.22.47, having moved house 2 days previously! Jack Kirwan also bagged a new PB of 9.39.09, with plenty more time to come off that after being unlucky with the seeding. U17M Jonathan Hunter was just 2 seconds off this PB in 10.49.20 on the blustery evening.
U15B Ryan McNamara broke the 2.20 barrier for the first time in the 800m with a brilliant 2.17.16!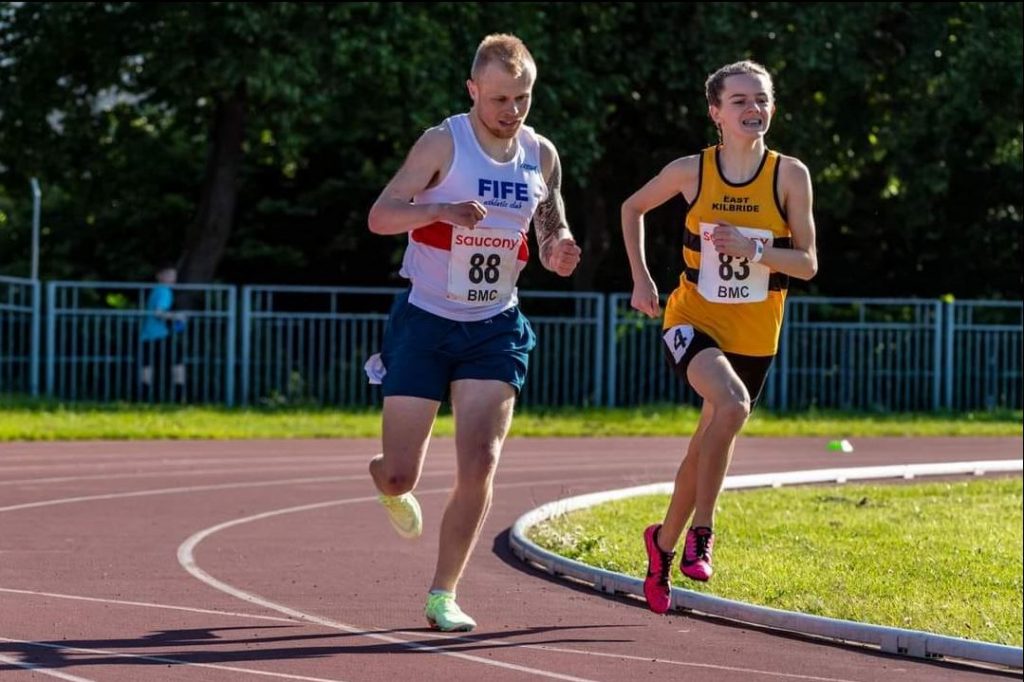 U17G Aimee Anderson ran 2.24.43 to be less than a second outside her pb – really good going given a niggle.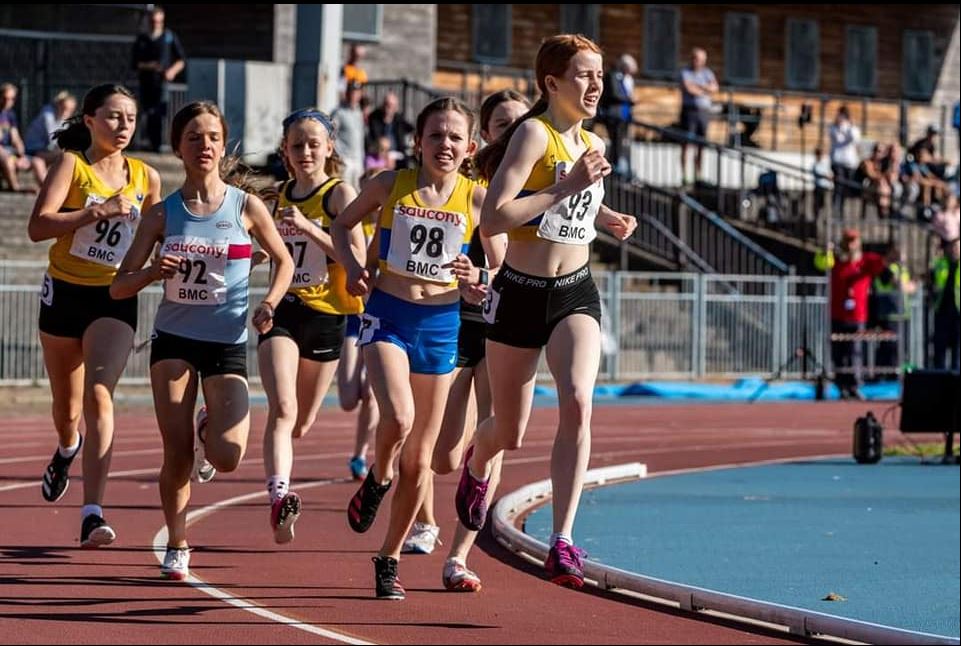 And U15G Matilda Frew put more distance between her and her dad's 800m PBs by slicing 10 seconds off hers with a time of 2.25.12, which was also fast enough to win her heat.