We were thrilled to welcome international track superstar Laura Muir to EKAC recently, along with her coach Andy Young. It was extremely generous of them to take time out from their busy schedules.
Laura answered questions on everything from preparing for races to juggled running with her veterinary studies, and from warming down to whether she has always been good at athletics.
On that last point, many of the juniors were interested to hear that Laura was 18 before she set her first significant record – success didn't come overnight, rather with learning through competing and by committing to training.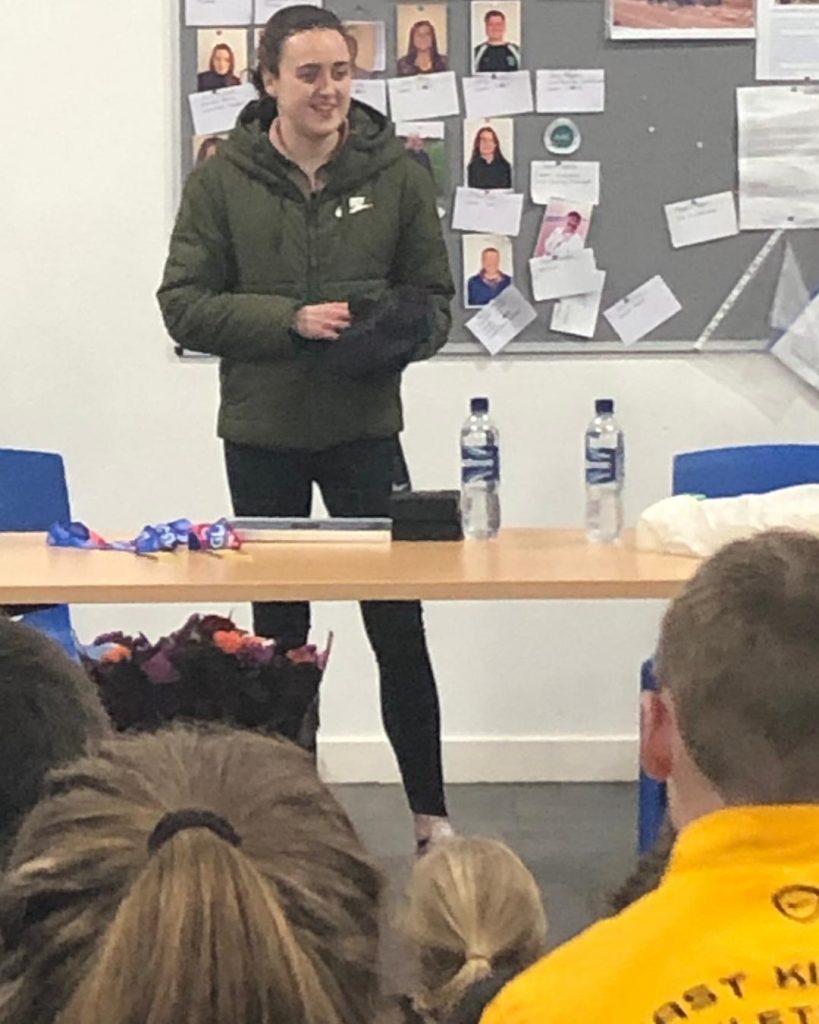 Amongst club members who have raced half-marathon distance there were a few dropped jaws at Laura's weekly long run being that distance but only taking her – in non-race mode – 75 minutes.
Laura emphasised how important it is for athletes to enjoy their athletics. Progress will follow from enjoyment; indeed, enjoyment will fuel progress.
A wonderful Q&A event that left everyone buoyed and motivated.