Two EKAC athletes won silver medals in their respective 4J Studios Scottish Athletics Age Group Championships during August. Both were running competitively in their events for only the second time, making for even more impressive performances.
On 29 August in Aberdeen, Angus Wilkinson ran 4:35.41 in the Under 13 Boys 1500m to claim silver. In the process, he smashed the club record of 24 years' standing by fully 13 seconds. In a thrilling race, he pushed the eventual winner all the way to the line, losing out by just 1 second despite it being only his second 1500m. The tussle was so competitive that both athletes beat the previous championship best time.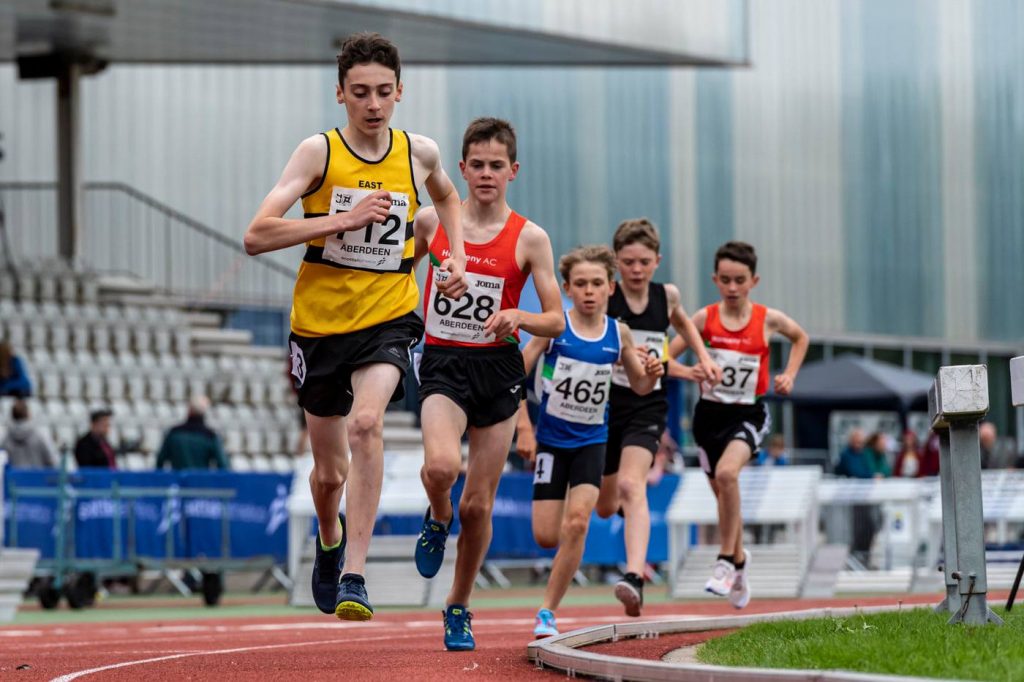 Angus Wilkinson en route to smashing an EKAC 1500m record that had stood for 24 years.


(Photo: Bobby Gavin, That One Moment)
Meanwhile, an official PB from training partner Ben Baillie saw him finish 10th in the competitive final.
In the U13B 800m, Rory Charters ran a 2-second PB to finish 8th in the final, while twin sister Carrie was just 0.5 seconds off her PB in the U13G 800m heats.
The day before, their middle distance training partner Dylan Edwards chose the perfect day to slice 8 seconds off his 1500m PB in the U15B heats.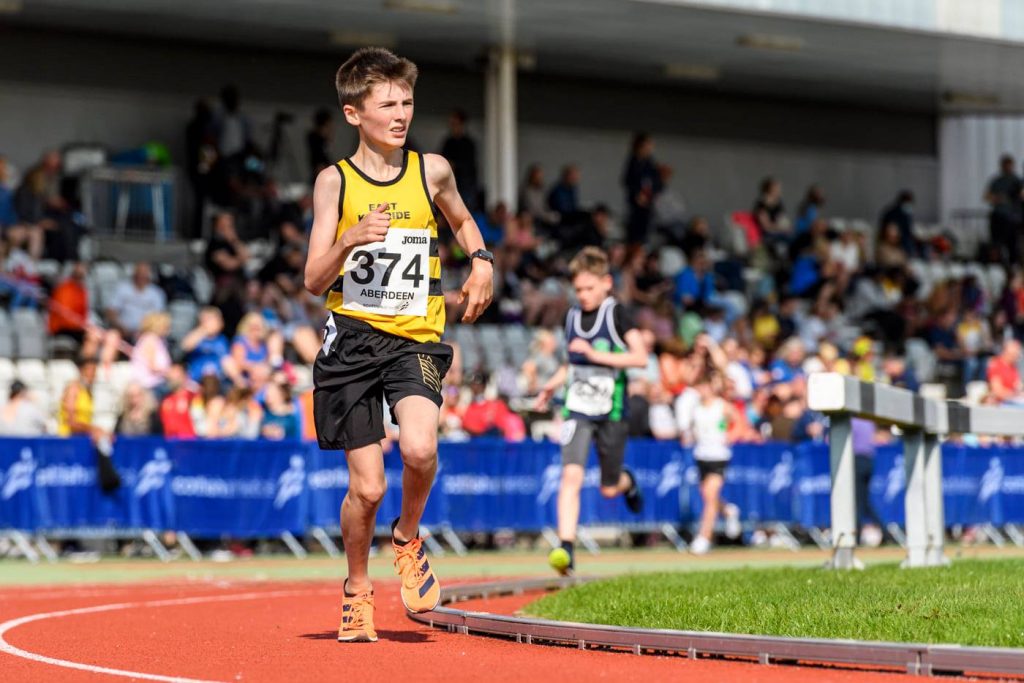 Dylan Edwards runs an 8-second PB in the U15B 1500m.


(Photo: Bobby Gavin, That One Moment)
In the U20W 1500m, Hannah Anderson faced a loaded field. She rose to the challenge by taking on the pace, leading for the first 3 laps despite the windy conditions. And even though she eventually finished 7th, her 4.47.83 was a significant step in the right direction.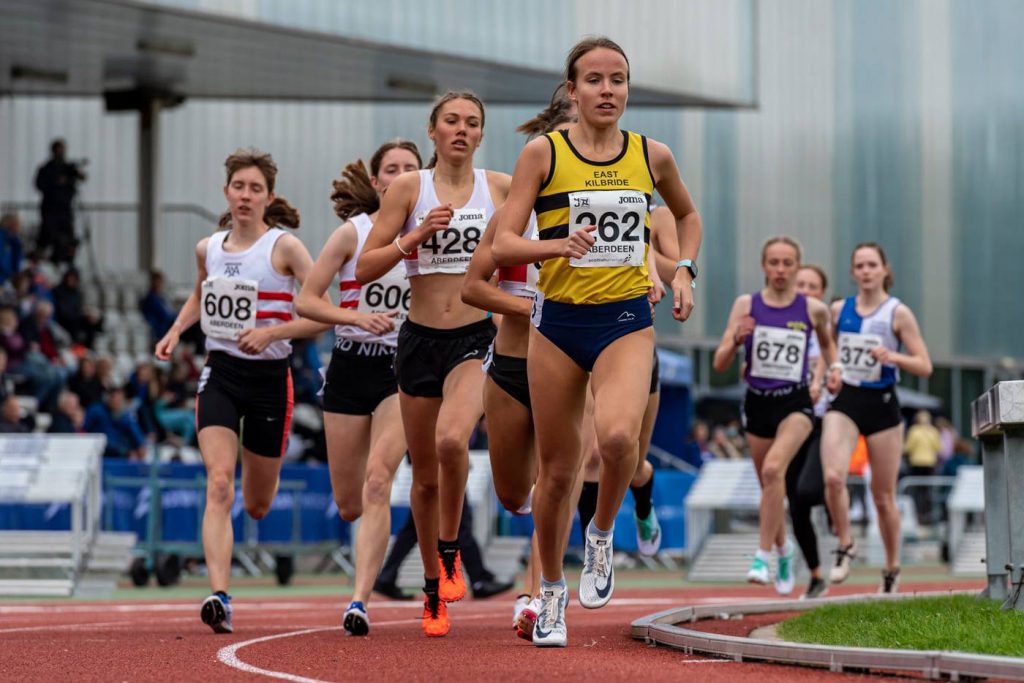 Taking it to the pack: Hannah Anderson leads from the front in the U20W 1500m.
(Photo: Bobby Gavin, That One Moment)
Francis Santangeli was another making only his second competitive appearance at a distance, finishing 7th in his heat in 2:18.08. It's race experience that he will put to good use in the months and years to come.
Two weeks earlier, on 14 August at Grangemouth Stadium , Calum Charters secured silver in the Under 17 Men's 1500m steeplechase. Calum's first foray over the barriers and water jump had been just a week earlier because of COVID restrictions. Applying what he learned from his first outing, his improved technique, combined with good race strategy, saw him slice 15 seconds off his time, taking him home 5 seconds clear of bronze. His performance has since seen him picked to represent Scotland at the SIAB International in Derby in September.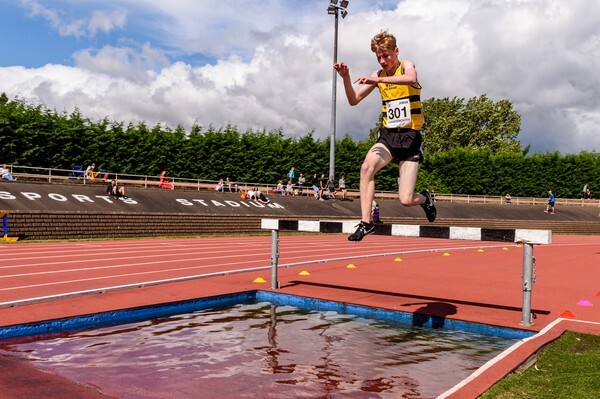 Calum Charters leaps to silver in the U17M 1500m Steeplechase at Grangemouth.
(Photo: Bobby Gavin, That One Moment)